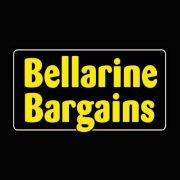 Welcome to Bellarine Bargains

We are a small family run business, 5 years into our venture.
This site has come about because of a need for the public to be able to sell their items in a secure environment in a high profile area (Bellarine Hwy).
Since we have opened the gates there has been an influx of Caravans, boats and campers,
We have a steady flow of people coming through looking for a bargain-it may be your item that they are interested in!
New Stock is coming in regularly, let us know what you're looking for and if something comes in we'll give you a call to come and have a look.
We also have a range of new caravans from Villa Caravans. come and have a look.